Car Accident CheckList
Home
»
Car Accident CheckList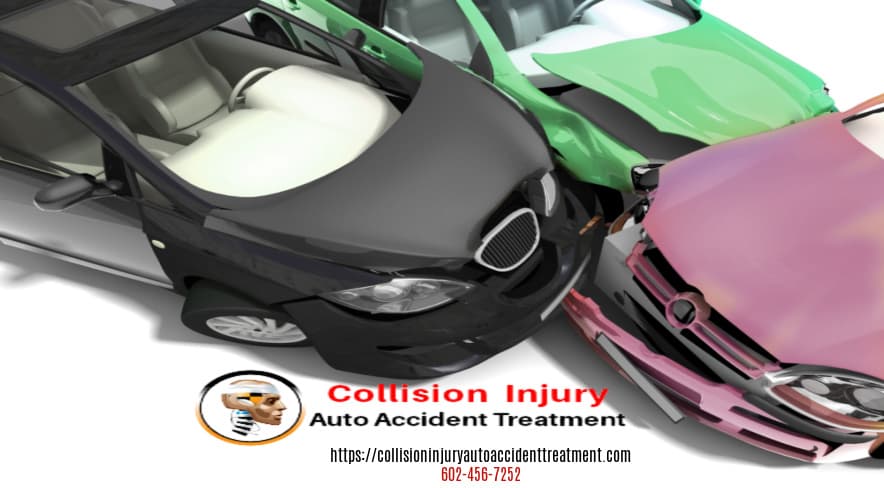 Best Practices Car Accident Checklist:
When you are involved in a Phoenix Car collision we recommend the following listed below, but would also like you to know what not to do. First and foremost, do not reveal any information to third parties if you are unclear as to whether that information should only be discussed with your Phoenix auto accident legal representative. The following is a general best practices list if you have been involved in a motor vehicle accident in Phoenix or the surrounding cities of Arizona.
A car accident can be a traumatic experience for anyone involved. The shock and adrenaline rush can make it difficult to remember what to do immediately after the accident. To help make sure you take all necessary steps to protect your health, your vehicle, and your legal rights, it's helpful to create a car accident checklist. In this article, we will discuss the best practices to include in a car accident checklist.
Safety First
The first priority in any car accident is to ensure everyone's safety. If you or anyone else involved in the accident is injured, call 911 right away. Even if there are no obvious injuries, it's still important to seek medical attention. Some injuries may not be immediately apparent, but could still be serious, such as whiplash or head trauma.
If possible, move your vehicle to a safe location away from traffic. Turn on your hazard lights and set up warning triangles or flares to alert other drivers to the accident.
Collect Information
Once everyone is safe, the next step is to collect information about the accident. This includes taking photos of the scene, including any damage to the vehicles involved, the position of the vehicles, and any skid marks or other evidence. If there are any witnesses to the accident, get their contact information.
Exchange information with the other driver(s), including their name, phone number, and insurance information. It's also important to get the name and badge number of any responding police officers.
Contact Your Insurance Company
Even if the accident was not your fault, it's important to contact your insurance company as soon as possible. They can help guide you through the claims process and connect you with an approved repair shop if needed.
Document Your Injuries and Medical Treatment
If you were injured in the accident, it's important to document your injuries and any medical treatment you receive. Take photos of any visible injuries and keep records of any medical bills or other expenses related to the accident. This information will be important if you need to file a personal injury claim.
Speak to an Attorney
If the accident was serious, or if there is a dispute over who was at fault, it may be helpful to speak to an attorney. A personal injury attorney can help you understand your legal rights and guide you through the claims process.
Follow Up with Insurance
After the accident, it's important to follow up with your insurance company and make sure they have all the necessary information about the accident. This includes any photos, witness statements, and police reports.
Repair Your Vehicle
If your vehicle was damaged in the accident, it's important to have it repaired as soon as possible. Your insurance company may have a list of approved repair shops in your area. It's important to choose a reputable shop that will use high-quality replacement parts and provide a warranty on their work.
Stay Organized
Throughout the claims process, it's important to keep all your paperwork organized. This includes police reports, medical bills, and any correspondence with your insurance company or attorney. This will help you keep track of important deadlines and ensure you have all the information you need if you need to file a lawsuit.
In conclusion, a car accident checklist is an essential tool for anyone who has been involved in a car accident. By following these best practices, you can protect your health, your vehicle, and your legal rights. Remember to prioritize safety, collect information, contact your insurance company, document your injuries, speak to an attorney if needed, follow up with your insurance, repair your vehicle, and stay organized. With a little preparation, you can handle the aftermath of a car accident with confidence and peace of mind.
What to do and not to do Car Accident checklist:
Remain as calm as humanly possible.
If you or anyone in the accident sustained injuries call 911 and ask for emergency medical help. Stay calm and answer all of the 911 operator's questions regarding your location, as well as any questions concerning the injured. Do not discuss any of the actions leading up to the accident. You will be recorded during this call.
Never leave the scene of the accident until you have filled out a police report and have obtained a copy from the officer at the scene of the accident.
You will need the other driver's demographics, such as name, address, phone number, driver's license, and insurance information, as well as the license plates of all cars involved. We suggest using your smartphone to take pictures of the driver's license, insurance card, license plates, and damage to your vehicle as well as the damage to the other car(s) or vehicle(s) involved.
If possible, obtain the names and demographics of any witnesses who can describe what they saw. If they will allow you to videotape those statements with your smartphone then do so.
Only discuss the accident with the at-the-scene police officer. Never declare fault and/or admit responsibility. Do not blame the other party; only discuss your opinion of how your accident took place. Do not be rude to the officer at the scene of the accident. At the appropriate time, discuss everything with your accident attorney and he or she will speak on your behalf.
Best practices to protect your rights following a Phoenix car or motorcycle accident:
Draw a diagram of the accident scene, including notes, and give this to your legal representative.
Never allow a recorded statement to an insurance claims adjuster even if it is your own insurance representative, because adjusters may use specific strategies to reject and or deny your insurance claims during this emotional and very confusing time.
Never Facebook, Snapchat, Instagram, or use any other social media as to the specifics of your accident since social media is considered public knowledge and can be subpoenaed and used against you. These types of facts should be discussed with your attorney which will be considered privileged information and therefore confidential.
Never agree to a settlement or accept a check with any insurance agency until your personal injury attorney negotiates it, otherwise, your ability to be compensated for your injuries, pain and suffering, medical bills, and costs for personal property damages will be immediately terminated and final.
The auto accident chiropractors at www.collisioninjuryautoaccidenttreatment.com will provide you with experienced and knowledgeable Chiropractic management of your injuries. We also can refer you to over 30 Personal Injury Attorneys to provide you with legal representation and will they aggressively seek the largest financial compensation possible. Call us now we will set up a legal consultation with one of the 30-plus attorneys we work with 602-456-7252.
@ 2023 All Right Reserved
Website Designed by Dr John Quackenbush