Our Phoenix Auto Injury Clinic Emphasis is on Car Accidents, Whiplash Trauma and Traffic Collision Injuries.
If You Are The Not At Fault Motor Vehicle Accident Victim Our Experienced Phoenix Valley Chiropractors and Medical Doctors Will Provide You The Specific Care You Require ....At No Cost To You!
Our chiropractic car accident injury support staff are well versed in all types of auto accident damage from whiplash to soft tissue injury, spinal trauma and even elbow, wrist, knee or ankle injuries. Our team expertly handles all accident paperwork from insurance companies and all Lawyer required paper work.
Collision Injury Auto Accident Treatment proudly serves car accident victims all over Arizona, including Phoenix, Glendale, Peoria, Tempe, Mesa, Scottsdale, Chandler, Goodyear, Gilbert, Buckeye, Avondale, Anthem, Ahwatukee, Apache, Junction, Gold Canyon and Tucson.
Emergency Car Accident Treatment Available Call Now
Featured Procedures: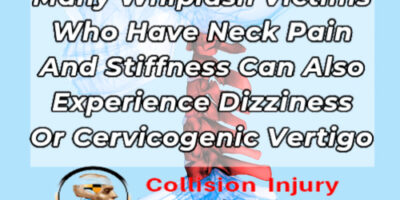 Injury victims suffering from whiplash-associated disorders (WAD) may experience vertigo or dizziness on top of more familiar symptoms such...
@ 2023 All Right Reserved
Website Designed by Dr John Quackenbush