Phoenix Chiropractor Arland Fuhr Donates Financial Gift To Logan University in St. Louis
Home
»
Chiropractic News
»
Phoenix Chiropractor Arland Fuhr Donates Financial Gift To Logan University in St. Louis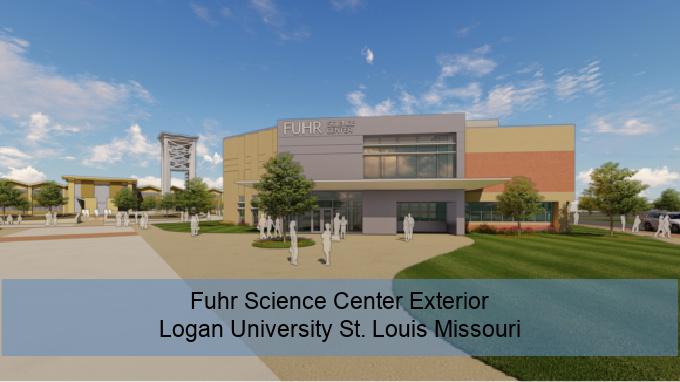 Thanks to Phoenix Chiropractor Arland Fuhr, Class of 1961, generous lead gift Logan University was recently able to announce plans to renovate and expand the newly named Fuhr Science Center (formerly Science and Research Center), as well as portions of the Administration Building. The renovations are part of Logan University's ongoing commitment to advancing education and transforming lives through evidence-based, patient-centered health care.
The expansion will include state-of-the-art anatomy labs, a simulated imaging center, technique labs, faculty office space, additional student collaboration and study areas, as well as anatoimage tables, which are the most advanced 3D-simulation systems used by leading healthcare institutions around the world. These features are important and necessary as the university continues to grow, add new degree programs, and enroll an increasing number of students in both the College of Chiropractic and the College of Health Sciences, among other things.
Working with your hands and applying what you've learned has always been an important part of the Logan experience. Dr. Hugh B. Logan's first class of seven students was the beginning of what has become the Logan University curriculum, which incorporates real-world experience, evidence-based practice, and patient-centered care into daily instruction. Logan University has remained dedicated to teaching its students the long-standing traditions of chiropractic technique while also preparing them to work in an integrated and ever-evolving health care environment, more than 85 years after its founding.
Arland Fuhr Phoenix Chiropractor Co-Founded Activator Methods
The scientific, research and evidence-based education provided by Logan University ensures that its graduates are well-rounded and balanced in their professional practice." Dr. Fuhr, founder and chairman of Activator Methods International and co-inventor of the Activator Adjusting Instrument and the Activator Method Chiropractic Technique—the world's most widely used instrument a chiropractic technique—said, "I've dedicated my career to innovation so that we, as chiropractors, can help patients improve their health, and it's an honor to give back to the university that has given me so much."
The "Advancing Education, Transforming Lives" campaign, which will be guided by Logan's mission and vision, will be funded through three initiatives: financing through an existing long-term relationship with the university's banking partner, a strategic spend from cash reserves, and a fundraising campaign.
Chancellor Clay McDonald, DC ('82), MBA ('82), JD ('82), said, "This campaign will transform our spaces to better support students and increase emphasis on the elements of the Logan academic experience—anatomy, technique, clinical methods—that prepare our chiropractic and health sciences graduates for the patient care of tomorrow." "On behalf of the university and its future students, we express our heartfelt gratitude to Arlan and Judi Fuhr for their kind contribution in assisting us at the beginning of this project."
Dr. Fuhr has maintained a close relationship with Logan throughout his professional life. In the 1970s, he was one of 70 alumni who donated $5,000 to help generate the $350,000 down payment for Logan's current campus site, which was purchased with the funds raised. From 1981 until 1991, he served on the Logan Board of Trustees, where he was the head of the financial committee. Forever Chiropractic Forever Logan was established in 2016, and he has volunteered to chair the campaign, which is the first eternal scholarship that benefits both present and future Logan chiropractic students. The first phase of construction is scheduled to commence in the first quarter of 2022.
Have You or A Loved one been involved in an auto accident and would like to experience The Activator Method By a Collision Injury Auto Accident Treatment?
CLICK HERE OR CALL 602-456-7252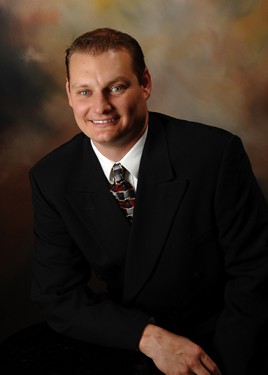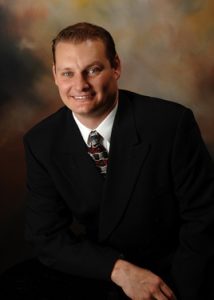 Dr. Greg Hauser is a board-certified independent medical examiner with the American Board of Independent Medical Examiners. He also serves as the president of the Accident & Injury Institute. Expert witnesses, accident reenactments, pre-trial counseling, and medical records inspections are just a few of the services offered by the Institute. Dr. Hauser has testified as an expert witness for a variety of clients, including personal injury attorneys, engineering firms, and insurance companies. Dr. Hauser is the only expert witness in the state of Arizona who holds both a Doctor of Chiropractic and an ACTAR certification. This means that he can give medical testimony and an Accident Reconstruction evaluation at the same time. He is also a trained Independent Chiropractic Examiner and holds Advanced Certification in Whiplash Injury Biomechanics and Mild Brain Traumatology, among other certifications (Croft)
Phoenix Chiropractor and The Activator Method
The Activator Method® is a diagnostic and treatment approach that some chiropractors use to address a variety of back, neck, and headache symptoms (both chronic and migraine).
The Activator Method uses small, hand-held equipment called the Activator Adjusting Instrument to apply a light impulse force to the spine in order to restore motion to the targeted spinal vertebra or joint.
It is a non-invasive alternative to the conventional manual spinal manipulation technique known as the high-velocity low amplitude (HVLA) thrust.
Chiropractic technique known as the Activator Method is a type of manipulation stated as follows:
The Activator Adjusting Instrument is a spring-loaded, hand-held mechanical instrument that delivers a very fast, low-force impulse at precise places, both on the spine and other areas of your body.
An Activator-assisted treatment has two theoretical benefits. The first is based on device speed. The instrument's rapidity reduces the likelihood of muscle tenseness and resistance to therapy. The lack of muscle resistance may aid treatment. It is also localized and does not contribute torque or bending movement to the joint.
A Phoenix Chiropractor typically will evaluate your apparent leg length test. This test is considered controversial but is based on the idea that disparities in leg length may reveal spinal misalignments.
The Activator Chiropractic Technique is a process. The chiropractor may utilize all stages or merely the Activator to correct the spine.
Typically, the patient lies face down on the adjustment table. The treatment usually starts at the low back and works its way up to the head, addressing each vertebral segment separately.
The chiropractor will examine the patient for signs and symptoms that indicate which joints of the spine or extremities may benefit from treatment with the Activator.
During an Activator adjustment, the chiropractor places the device on or near the afflicted joint. The device then applies a rapid thrust, similar to having one's reaction evaluated by tapping one's knee.
The patient is not twisted or turned as in a regular chiropractic adjustment (high-velocity, low-amplitude thrust).
After an adjustment, the chiropractor will typically re-evaluate for indications and symptoms.
Tags: Arland Fuhr Phoenix Chiropractor, Auto Accident Chiropractor Chandler AZ, Car Accident Chiropractic Center, Chandler Car Accident Chiropractor AZ, Collision Injury Auto Accident Treatment, Logan University, Should I Go To A Chiropractor After A Car Accident
@ 2023 All Right Reserved
Website Designed by Dr John Quackenbush