Tag Archives: Auto Accident Related Injuries
Home
»
Posts Tagged "Auto Accident Related Injuries"
Car Accident It's Not Just About Whiplash
Whether you live in Phoenix or you're here for the winter months, unexpected car accidents typically cause painful injuries that can affect you for weeks and years to come. Some types of injuries are common in car accidents. When you or a loved one are injured in an auto accident, you will need to work with an experienced personal injury chiropractor to attend to your injuries as well as document your injuries to fortify your personal injury claim. Your insurance or the at fault driver's...
The 5 Most Common Hidden Car Accident Injuries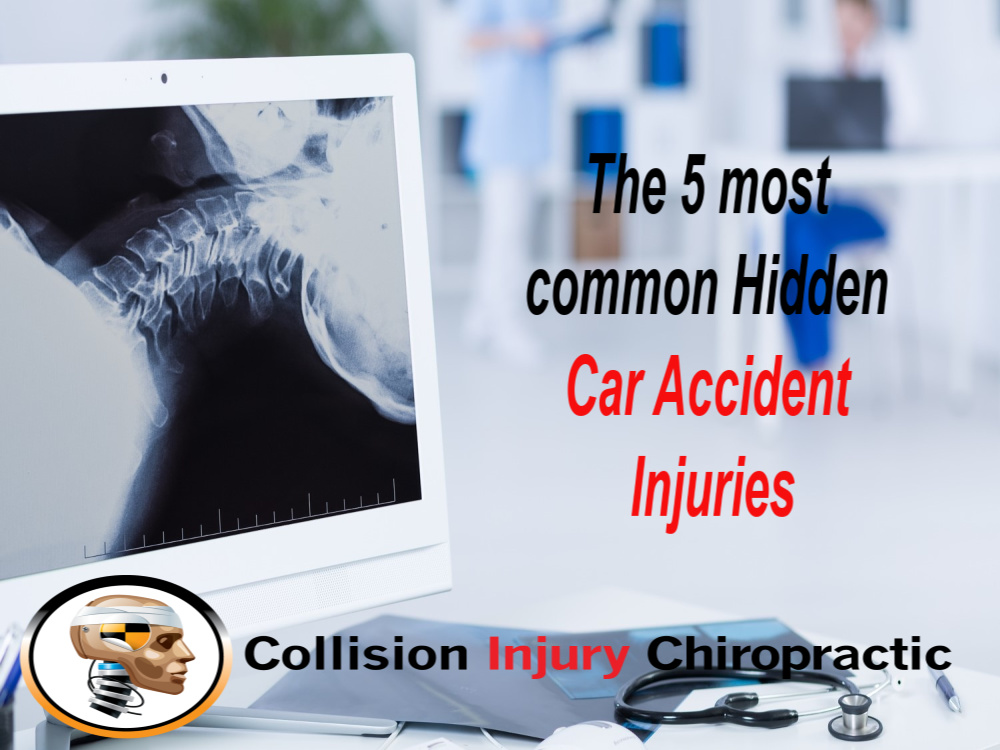 The Top Five Hidden Injuries Sustained In Car Accidents:
If you have recently been involved in a Phoenix AZ car accident and believe you have "Dodged A Bullet", please be aware. Often car accident injuries can be very deceiving, which gives one the idea that they are not really injured. Obviously, there are a wide variety of injuries you could suffer when you or a loved one are involved in any type of vehicular crash. It is imperative and visit a health care physician immediately to assess you for hidden injuries, even if you have any immediate pain or discomfort following any type of collision trauma and/or accident. The experienced car accident chiropractors or medical physicians of Collision Injury Auto Accident Treatment vehemently advise that you do not "roll the dice" to see how things go and get a great physical work up by healthcare professionals who are trained to seek out to find your hidden injuries and manage them accordingly.
@ 2023 All Right Reserved
Website Designed by Dr John Quackenbush