Tag Archives: Car Accident Emergency Room
Home
»
Posts Tagged "Car Accident Emergency Room"
Emergency Department Vs Chiropractor After Auto Accident AZ 101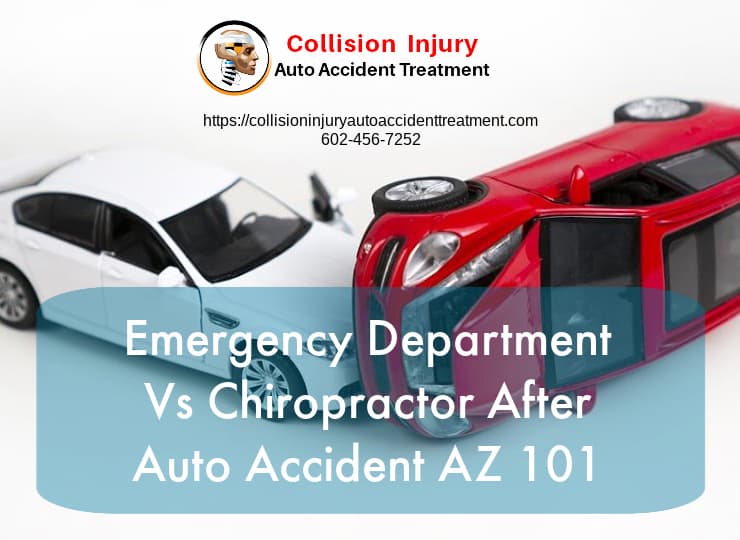 Emergency Department Vs Chiropractor After An Auto Accident In Arizona Being involved in a car accident in Phoenix is frequently a frightening and traumatizing experience. Whether it was a minor collision or a ten-car pile-up on the 101, recovering from a car accident can sometimes feel impossible. Let's discuss Emergency Department Vs Chiropractor following a car collision. An adrenaline rush may mask your symptoms even if you are fortunate enough to feel fine immediately...
Emergency Auto Injuries And Chiropractic Care
Emergency Auto Accident Injuries If you or a loved one have been in an auto accident in the greater Phoenix area or surrounding cities, a visit to your friendly Phoenix Collision Injury Auto Accident Treatments Clinic is exactly what you should do to attend to your immediate and even delayed pain, but also to increase the chances that you will not suffer long-term consequences. Be aware, even minor car collisions can develop into major permanent problems down the road. Getting a specific...
@ 2023 All Right Reserved
Website Designed by Dr John Quackenbush