Tag Archives: Spinal Ligament Injury
Home
»
Posts Tagged "Spinal Ligament Injury"
Did You Know You Can Suffer Permanent Spinal Ligament Injury At 5 MPH Collision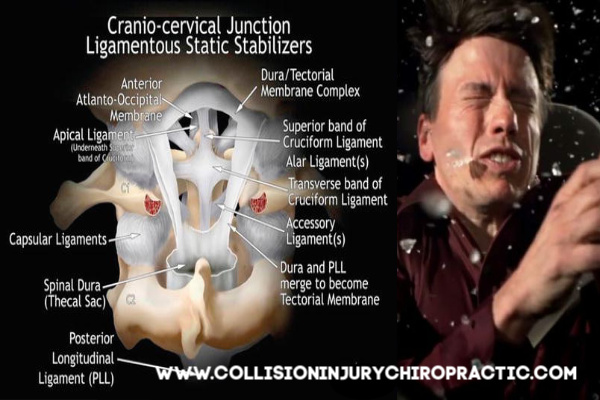 The terms "whiplash" and "neck strain" are often used interchangeably, though there's debate about whether this is appropriate. Let's take a closer look at the differences between these two common descriptions of neck pain. The term "strain" technically means a stretch injury to a muscle and/or the tendon that attaches muscle to bone. This article goes into the three types of strains you could have suffered https://chiro-trust.org Read More You may have suffered Spinal Ligament...
The 5 Most Common Hidden Car Accident Injuries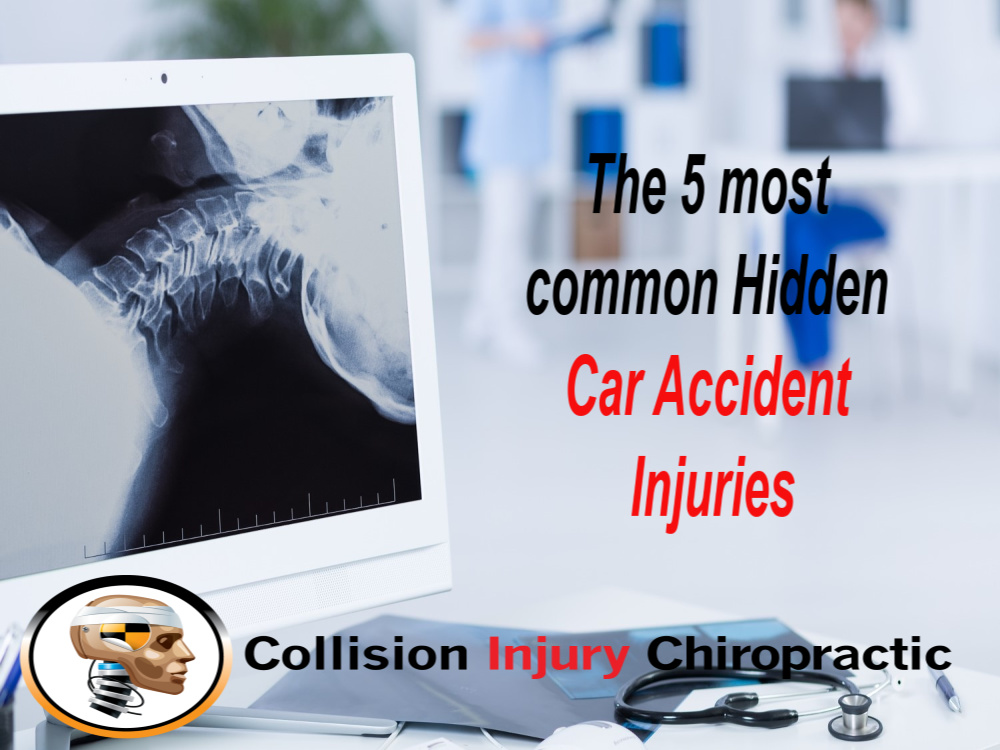 The Top Five Hidden Injuries Sustained In Car Accidents:
If you have recently been involved in a Phoenix AZ car accident and believe you have "Dodged A Bullet", please be aware. Often car accident injuries can be very deceiving, which gives one the idea that they are not really injured. Obviously, there are a wide variety of injuries you could suffer when you or a loved one are involved in any type of vehicular crash. It is imperative and visit a health care physician immediately to assess you for hidden injuries, even if you have any immediate pain or discomfort following any type of collision trauma and/or accident. The experienced car accident chiropractors or medical physicians of Collision Injury Auto Accident Treatment vehemently advise that you do not "roll the dice" to see how things go and get a great physical work up by healthcare professionals who are trained to seek out to find your hidden injuries and manage them accordingly.
Spinal Ligament Injury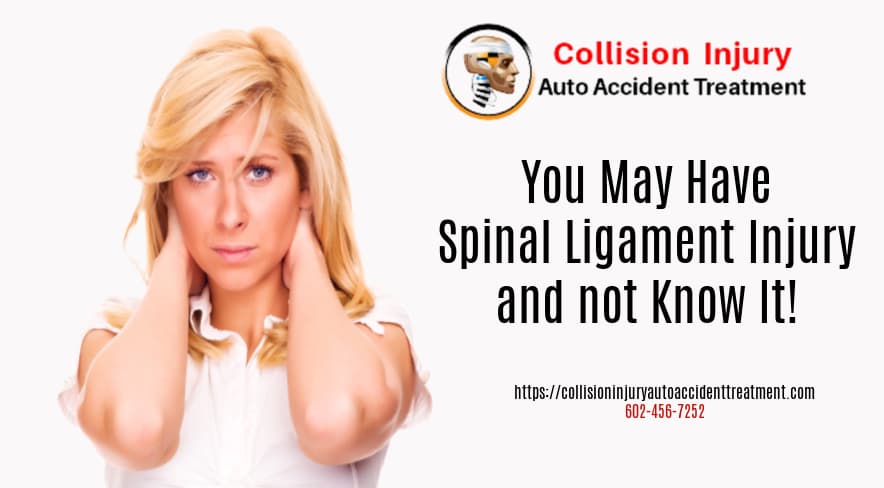 Spinal Ligament Injury Is The Number One Cause Of Pain, Disability & Expense In Whiplash Injuries From Car Crashes Spinal Ligament injury is well documented as one the most common injuries in a whiplash trauma following a motor vehicle collision. When spinal ligaments are over-stretched or torn due to vehicular collision trauma, there will always be some degree of permanent injury, because healing occurs with scar tissue that is not as functional as healthy non-injured tissue. The...
@ 2023 All Right Reserved
Website Designed by Dr John Quackenbush